Contact the SNS Team
Squawk and Skedaddle Campground is owned by Benjamin and Adina Barnett - we are happy to help any way we can!  Below are various ways you can get in touch: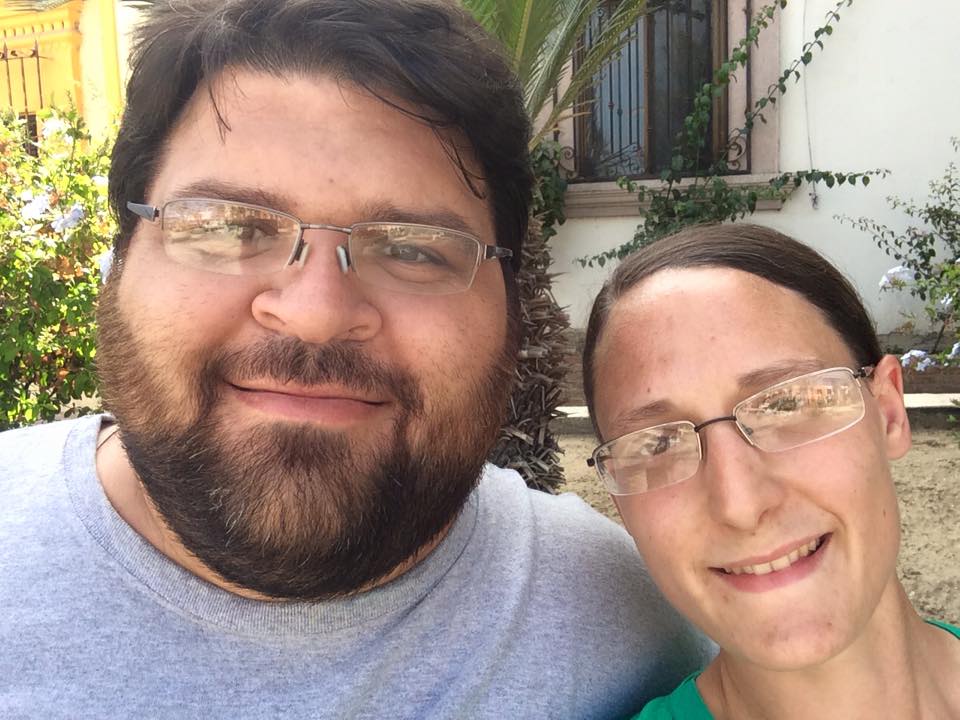 Benjamin & Adina Barnett
Connect with us on our Facebook Page
If you want to find out what is going on or see the latest promotions or pictures, connect with us at the Squawk and Skedaddle Facebook Page.  You can message us directly there - we get back to you very quickly!  This is probably the quickest way to get in touch.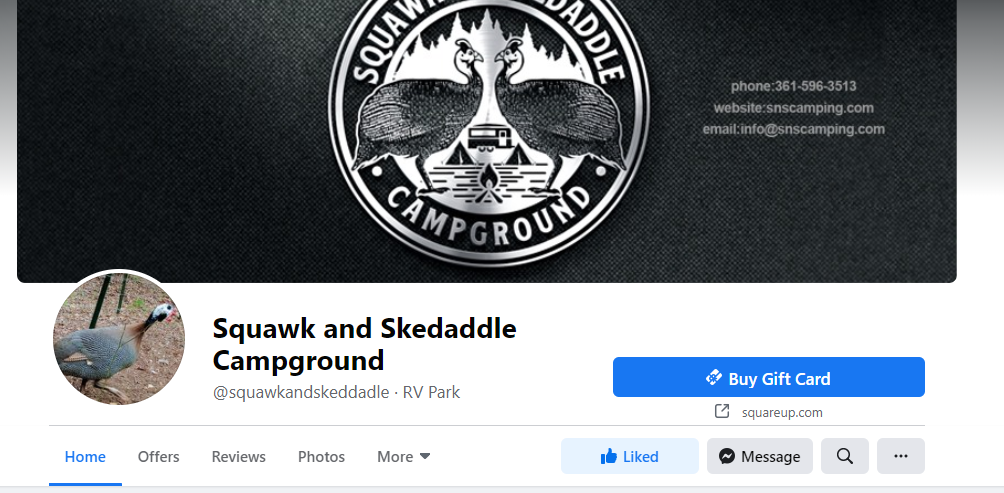 Connect with us on Instagram
We share many of our photos on Instagram, as well!  Send us a message at the Squawk and Skedaddle Instagram Page.  You can message us directly there or give us a mention!  It might take us a day or two to get to your mention, but we love engaging with our fans!  A DM will get answered within a day in most cases.

Reach us at our Google Business Page
Check out our Google Maps/Business Profile!  You can read or leave a review for us, or find additional contact information.  Send a message directly through the business profile if you like, or upload some of your own photos from your stay at our campground!
Send us an email
Have something that requires a little more explanation? Need to change an upcoming reservation?  An email is the way to go.  Our goal is to get back to you within 48 hours.  
Call or text!
If you prefer to call or text, our business phone number from 8 a.m. to 5 p.m. is (361) 596-3513.  Texting is almost always faster!